Situated on a mountain, in an exceptional setting 5km from the sea, Locronan is also the starting point for many discovery trails on foot, horseback and mountain bike.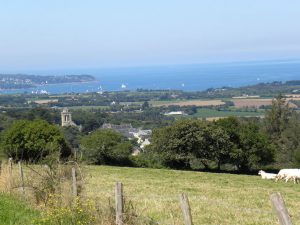 Discovery walk in Locronan
(departure from the tourist office)
Off the beaten track, by taking the "venelle des Templiers", this walk will allow you to discover unexpected aspects of the old town: some "crossroads" where old stones and flowery gardens rub shoulders, the Bonne Nouvelle chapel, the old weavers' quarter of the rue Moal, . This walk will allow you to discover a view of the roofs of the city.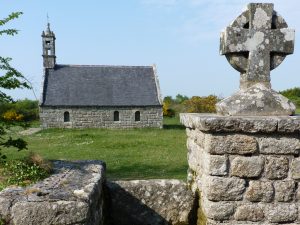 Plas ar Horn Mountain Circuit
(departure from the tourist office)
After having climbed the 289 meters of the Locronan mountain, at the place called Plas Ar Horn (the place of the horn) near the Ar Sonj chapel, you will be able, in a single glance, to embrace an exceptional panorama of the bay of Douarnenez: the port of Rosmeur, the plain of Porzay, the ancient volcano Menez Hom (330m), on a clear day, the heights of Brest, the south coast of the Crozon peninsula as far as Cap de la Chèvre?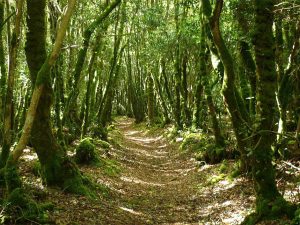 Nevet Wood
A sacred druidic forest, then the domain of the Barons of Névet (the source of many legends of gold mines, secret underground galleries and buried treasures), this magnificent wood of 225 hectares, essentially made up of oaks and beeches, offers pleasant walks of 15 minutes or 2 hours for all tastes through numerous circuits: the southern part is hilly, the northern part flatter, and the main roads are accessible to the disabled.