Because of the remarkable architecture of the houses dating from the 16th to 18th centuries, many films and short films have been shot in Locronan.
Register
Register
Register
Register
Chouans!
Tess
A Long Engagement Sunday....
Among the thirty or so films shot in Locronan since 1920, Philippe de Broca's "Chouans" (1987), Roman Polanski's "Tess" (1979) and Jean-Pierre Jeunet's "Un long dimanche de fiançailles" (2004) are the best known.
The authentic period setting of Locronan is much appreciated by film makers. The picturesque aspect of the town, as if "frozen" in time, lends itself well to the shooting of a historical film, with little or no retouching required.
It should be remembered that the work to bury the power lines began in the rue Saint Maurice and was partly financed by the production for the needs of the film Tess.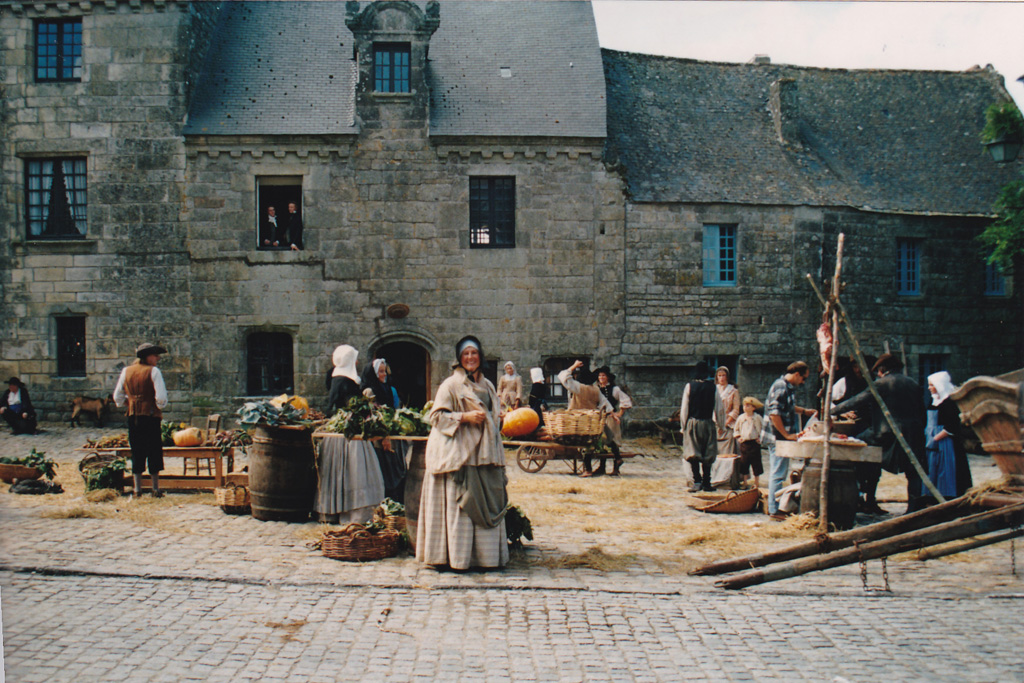 Guided tours of the Tourist Office
"Discover Locronan, its history, its architectural heritage and its customs
Many cinematic anecdotes are told to you during the guided tours we organise throughout the year.
For more information on these, whether for groups or individuals, contact us:
Locronan Tourist Office
place de la mairie - 29180 Locronan
Tel: 02 98 91 70 14 - infos@locronan-tourisme.bzh