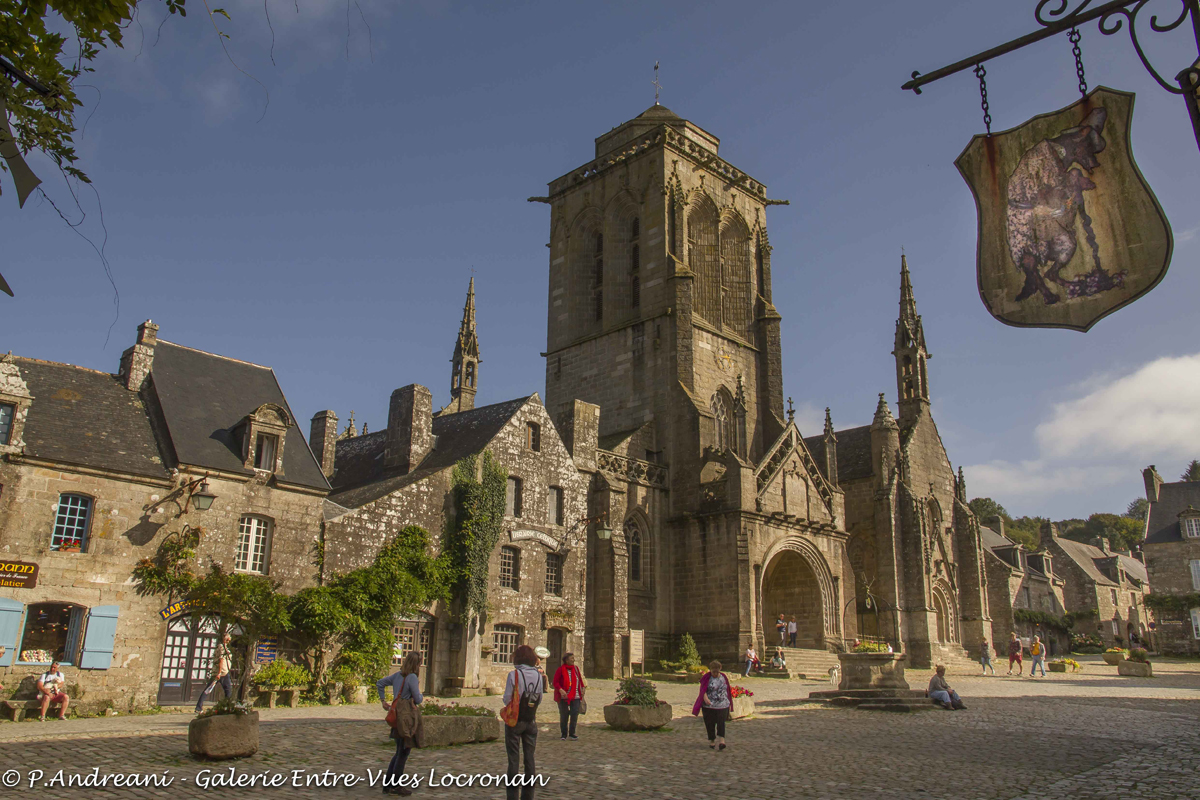 Locronan, France's favourite village
Built around the church dedicated to Saint Ronan, the small town of Locronan, listed as a "Small City of Character the bay of Douarnenez. It owes its fame to the cult of Saint Ronan, the Troménie and its development of the sailcloth trade.
Duration of the visit : 1.5 hours - the visit is on foot
Free of charge : pour 1 guide réservé, gratuité conducteur et 1 gratuité tous les 25 payants.
Reservation: nos visites guidées sont assurées toute l'année en fonction de la disponibilité des guides aussi nous vous conseillons de réserver à l'avance et plus particulièrement pour une visite en langue étrangère.
Confirmation: Un acompte de 40 € est demandé à la réservation.
Appointment: Parking autocar situé à l'entrée de Locronan (attention, stationnement autocar payant du 15/06 au 15/09 : 4€ par car)
Possibilité de visiter le Musée d'Art Charles Daniélou : nous contacter
---
*DES VISITES GUIDEES EN TOUTE SECURITE ET EN TOUTE SERENITE : le service groupes adapte ses prestations au contexte sanitaire, aussi la jauge maximale de participants par guide pourra être revue à la baisse en fonction des mesures gouvernementales. Pour votre sécurité et celle du guide, nous vous recommandons le port du masque.